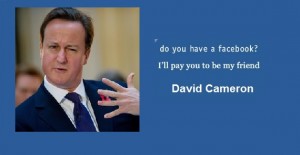 Lets face it, all politicians are cunts, professional cunts, and you don't vote for the one you like the most, you vote for the one you despise the least.
The problem we now have is because reasonable people have not taken reasonable measures to address the issues such as migration and terrorism, people will vote for unreasonable people who will use unreasonable measures. 1930s Germany anyone?
I heard today that one of Jeremy Corbens' fucktard women said that we should sit down and have a cup of tea with isis! You first love, you will be so full of jihadi cum you could be the worlds first portable sperm bank.
All cunts…….
Nominated by: Gutstick Japseye