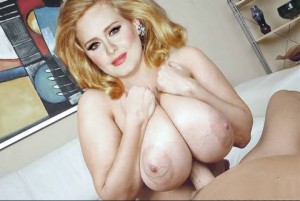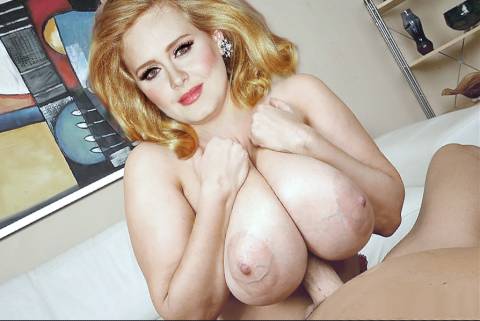 Adele! Adele! Adele! I am sick to to death of this fucking cunt…
First I am tortured by her squawking crap on the radio where I work…
If it isn't 'Hello' (yet another 'a bloke has dumped me because I am a fat whining cunt' song) then it's 'When We Were Young' (aka 'Before I was dumped') or that pile of shite 'The Rumour Has it'…Will somebody tell this pig ignorant tart that it's 'rumour has it…' There is no fucking 'The….'
And if she is not caterwauling, the silly cow is on telly going on about how she 'bursts into tears spontaneously' because her microphone failed or something…. The stupid chav got lucky hag wants to to try some real work or problems… And if that's not enough, Adele is now on the front of every newspaper in Britain, blubbering a the Brit Awards and looking like a cross between Mick Miller (The Comedians) and a baboon wearing lipstick….
Adele is a cunt…
Nominated by: Norman

I keep hearing about Adele being so fucking great that I relented and downloaded (not bought mind you) her 25 album. I gave it a good listening – mainly to see if I could get to understand a word she was singing because her east end diction is fucking dreadful!
I've deleted now. Sadly I'll never get those 45 odd minutes of my life back again and I really regret that…
And if Adele and Coldplay are the height of British music achievement then this country really has not got any talent any more. We're fucked!
Nominated by: Dioclese