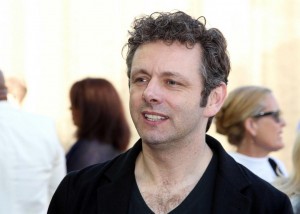 Michael Sheen deserves a cunting. This mostly Los Angeles based luvvie recently did a stint as guest editor on some show on BBC Radio 4. In his closing commentary, he told everyone that he was sick of hearing calls for the foreign budget to be diverted to help people affected by the floods here at home. In other words, the non-dom, far left fuckwit, doesn't think that people flooded out of their homes should have THEIR OWN MONEY spent on them, instead of being given to some bent, savage fucking warlord in Africa.
I've never really liked Sheen. As an actor, I consider his 'talent' to be adequate at best. And in interviews, he's come across as smug and somewhat arrogant. Until his outburst, I'd neither liked nor disliked him. And that was despite the fact that he proudly displayed his far left fuckwit credentials by appearing in one of the many guilt trip adverts for Water Aid, or some such 'Charidee'. Now though, he's a cunt.
Worst still, he's a cunt who spends most of his time in Los Angeles, where he's shagging the 'comedienne' Sarah Silverman. So really, it's none of his fucking business. I'M sick of seeing ads, fronted by multi-millionaire actors, asking me to give "just £3 per month" to help buy a well, or blankets, food, tents, blow up dolls, inflatable sheep, etc. If each of those pricks donated a couple of million of each, they wouldn't NEED to make those guilt trip ads. Not that they work on me.
Obviously, Sheen is entitled to express his opinion. Even if it does make him look an ignorant, far left, arrogant, smug, fuckwit tool. He could easily have mitigated his stupidity by donating some money to those who are currently homeless, due to forces beyond their control. After all, that what he's been urging us to do with his guilt trip ad. But no, not a fucking penny. I'd love to know how much he's donated to Water Aid, or whatever charidee it is that he holds out the begging bowl for. I'll it isn't much. And if he has, I bet he's claimed it back in his taxes.
Nominated by: Quick Draw McGraw