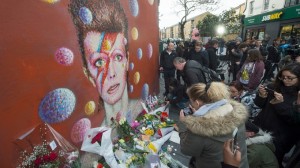 Celebrities & plebs who post epitaphs & eulogy's on Twitter when someone famous has died are cunts.
Posting a Tweet when someone dies make me sick, if it was not bad enough every fucking celebrity posts a Tweet –
Case in point: Dave Cameron posting this on the news David Bowie has died
"I grew up listening to and watching the pop genius David Bowie. He was a master of re-invention, who kept getting it right. A huge loss."
Oh fuck off Dave! You never liked him. You never listened to his music. Just name a song he recorded and recite more than one line, NO, you cannot do it.
Then you have every other celebrity cunt posting the same pointless, devoid of any true sentiment, generic RIP Tweet because they have to show some kind of empathetic remorse. It makes no difference 90% of these cunts never knew David Bowie, but the PR machine demands they Tweet, total fucking herd mentality!
And as for the general public, don't get me started, I bet if you collated every RIP post on Twitter today it would total fucking billions, all the same self-indulgent, narcissistic platitudes.
FUCK OFF
On the plus side, someone must have had Bowie in the dead pool
Nominated by: Boaby
( Regrettably, nobody had Bowie in the Dead Pool. Ed. )