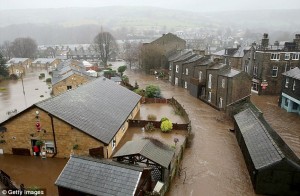 Lack of real help for the flood hit North of England is a cunt.
We should not be sending (or seriously reduce) foreign aid to rich countries and help the fucking British people (who have contributed through taxes etc to the foreign aid budget anyways) who are living in flooded homes and keep getting bombarded by more rain. This clearly shows the cuntitude of this Government and Gideon Osbourne keeping his foreign friends happy with aid, probably in return for British trade contracts or a nice holiday home etc.
Seriously this is a pisstake, and that cunt Michael Sheen who said we should not take money from Foreign aid to help flood victims is a clueless moron with money than sense Cunt.
Nominated by: Black & White Cunt

Oxfam are an insensitive bunch of cunts holding out the begging bowl on telly for water aid for Africa at £3 a month while the North East is under water.
Charity begins at home. Bill Nighy needs to fuck off to Yorkshire and Cumbria and hang his head in shame for taking part in this tasteless piece of shite!
Nominated by: Dioclese