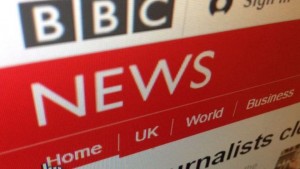 BBC News is so unashamedly pro-Tory it's a fucking joke..
Neither John Major's Hinton Lecture where he attacked inequality, nor Gordon Brown's speech to the Child Poverty Action Group where he demolished the so-called "eight lies peddled by the government about poverty", nor the exchange of letters between Cameron and the leader of Oxfordshire County Council in which the PM revealed himself to be competely out of touch with the effects of so-called "austerity" were reported on BBC TV News bulletins. Gordon Brown's speech was reported on the BBC News website – but mischaracterised as "a veiled attack on Corbyn" even though Corbyn was not mentioned by name and the Labour party mentioned only once in a brief aside; the substance of the speech – the Tories' "eight lies" – were not mentioned at all. Two former PMs, one Tory, one Labour (admittedly both cunts) attack government policy on the same day and the BBC doesn't consider this at all newsworthy.
Could it be because the BBC's Head of News is a former Murdoch editor and old habits die hard? Or could it be because the BBC dare not upset the government before the Charter renewal? Whatever the reason, this pro-government BBC is a fucking disgrace.
Nominated by: Fred West