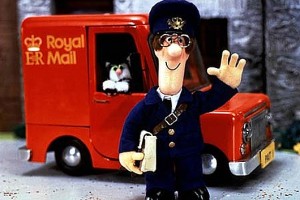 The Royal Mail are cunts.
My cousin, Mark has applied for some night work over the Xmas period to get a few extra quid on top of his day job. He applied and they sent him an email telling him he's been invited to something called a 'registration event…' But instead of giving him a date, time and place the cunts just sent a link: which leads to a fucking great big error page. He also tells me his application won't even show up or print out either.
Anyway, he's complained (and others too, no doubt), but the twats don't seem arsed. It's been three days since he got the message and their site is still fucked and riddled with problems. I've told him, if they can't even provide a decent service and treat people properly then he shouldn't even bother with them.
I hope TNT put them out of business eventually, the useless, clueless cunts…
Nominated by: Norman