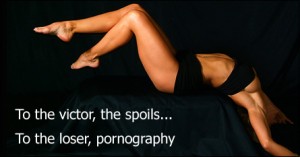 Modern porn is a cunt.
All plastic fuck bunnies with little regard for their own safety of self esteem. Who can forget the days of adventure, discovery and enlightenment of finding the old man's stash of Mayfair at the bottom of the wardrobe when searching for your Christmas presents?
Even the arrival of the Gratham's catalogue was only a swift hand shandy away from heaven.
Happy days…
Nominated by: Fat Rich