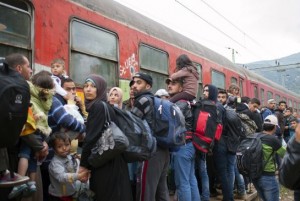 Hungary are definitely not cunts.
They have stopped the migrant cunts in their tracks, which is a job the Greek and Italian cunts should have done.
As a mark of my admiration and respect for the Hungarian anti-cunts I may well jump on a plane and visit their fine country, drink loads of beer and engage the services of what I imagine to be very reasonably priced prostitutes, thus bolstering their meager economy.
Nominated by: Fat Rich