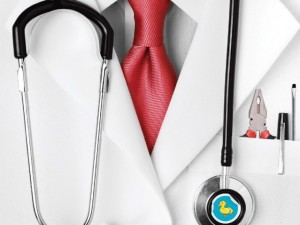 #ImInWorkJeremy – What, you want a medal for it you Doctor Cunts? Is £100K a year basic plus over time not enough for you, you bunch of whining martyr cunts?
If you don't like being an NHS Doctor, feel free to fuck off elsewhere. See how much you get paid elsewhere in the developed world, because it won't be any where near what you get from the NHS.
Whats that? Liability insurance? What, you mean I actually have to insure myself against malpractice elsewhere in the world? No, didn't think so you puss filled whinge bag cunts. Continue to work in the NHS, safe in the knowledge that you can dispatch all manner of taxpayers with your negligence and almost never have to face the consequences of your action.
Oh, how I would love to live in the gilded cage that NHS Doctors do. I don't see many of them going of to work in say, America, do you? Or even France? What about the Far east? You see, they won't have the fuckers on account of the massive ego and entitlement these cunts have, with little ability to function and above all perform in the real world.
NHS Doctors: CUNTS.
In fact they are such cunts, they make Harold Shipman look professional. He actually set out to kill folk and was good at it.
Nominated by: The Captain