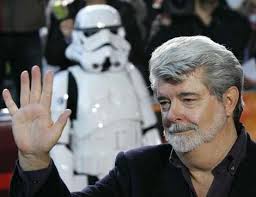 The only Star Wars movie that matters is The Empire Strikes Back (the original version ) not that shitty special edition where george "shitebag" lucas decided it would be better to take a crap on it throw CGI on everything.
I don't know why he was allowed to do that considering he had nothing to do with Empire(besides co-writing) as Irvin Kershner directed it. George Lucas is a fucking fat cunt who can't take criticism and he ruined the prequels those movies are shite. If I was Disney I wouldn't have bought the rights to the franchise, cause they can't make it any better or outdo Empire. The story has to many plot holes and to much going on. And Jar Jar Binks.
Wow that Mr.Lucas is a Fucking Cunt.
Nominated by: Titslapper