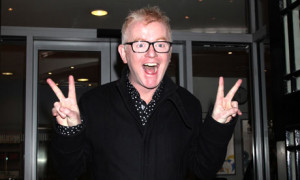 Dear Chris Evans,
You fucking cunt,
How I'd love to hit you,
With something hard and blunt,
Then go back to your mother's,
So she can make me brunch,
Oh Chris Evans,
You are a fucking cunt
Nominated by: Cunt

So, it's Carrot Top Gear.
Let me see if I get this right : The Beeb sack Clarkson. They then give his show to a carrot topped cunt who they've already fired twice because he couldn't be bothered to get out of bed for his own breakfast show.
Hypocrisy? Double standards? Shurely not…
Nominated by: Dioclese