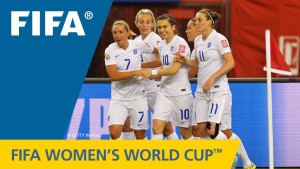 FUCKING women's World Cup!!!
Football, rugby, cricket – who fucking cares? Watch them, they're shit in all three events. Don't even get me started on tennis where the screaming cunts feel they should be paid the same as a man when they don't even play the same fucking game. Best of three sets for £1m!!!! CUNTS!!!
As for the cunts that promote this shit all over the press and TV they should be ashamed of themselves. Stick to netball and hockey which are WOMEN'S sports or at a push golf where at least the women can compete to some degree with the men!!!
Nominated by: Cunty Cunterson

Apparently there's a BIG GAME tonight? Not sure what because as far as I can see it's just some cunts kicking a ball.
Literally.
Nominated by: Dioclese