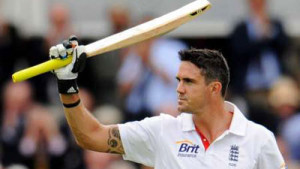 Kevin Pietersen is a pompous, self agrandising, bouncer dodging cunt.
"They won't let me play for England mum, it's not fair"
Well boo-hoo to you Pietersen. Fuck off back to South Africa and play your silly bat and ball game for a country that can understand your ridiculous accent.
"But the ECB said I could play for England if I scored some runs for Surrey, and that's what I did. It's so unfair" Shouldn't have bad mouthed Andrew Strauss then should ya, you foul mouthed cock fumbler?
Nominated by: Fleaboy