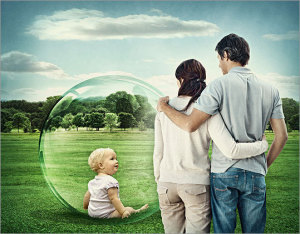 Not too late for all the little bastards who, having failed to get the smacking they deserved as cheeky, unruly, anti-social brats have evolved into granny-bashing, street gang terrorist animal abusers.
Much as this will offend the liberal left-wingers, I'd bring back the birch, with a public flogging of the scumbags mentioned. Community service orders, laughable "fines" and every social worker in the vicinity springing to their defence with the usual cant of "He grew up in an unstable home" are a complete joke.
Nominated by: Lez

A good clout never did me or any of my generation any harm… If you acted up or behaved like a twat, you'd get a slap… Kids these days do and say what they want, because they know there will be no comebacks or punishment… I see the most spoiled, self centered, noisy little bastards week in week out at the supermarket… I said to my missus 'If I'd behaved like that my mum would have clouted me. My old man would have murdered me.'
A friend of mine brought up her 2 sons in the 90s without ever raising a hand to them (and fuck knows they deserved it!)… Now they are grown up and are two of the biggest, selfish cunts known to man… That's the way it is now: kid acts up, kid gets a slap, adult ends up in court while kid acts all innocent like Tweety Bird….
This country has gone fucking mad… Welcome to the Nanny State.
Nominated by: Norman