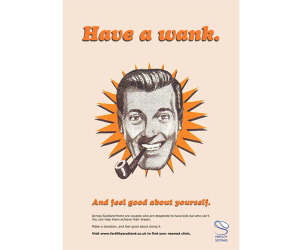 Sperm Banks – where the Wankers meet the Bankers
Blimey O'Reilly more trouble in the banking sector, this time the National Sperm Bank (and apparantly there is one) is running oit orf sperm. Importing sperm from legoland (Denmark cunts) and yankland to make up the deficit. Seems the fillies cannot get enough orf it, rationing ect ect, having to go private and so orn.
All doine to the fillies going self employed. Spot orf the old turkey baster in place orf a genuine bit orf cock. Such times we live in. British manhood spurned. Dyke and poofta couples and single professional women all demanding progeny but not in the time honoured fashion. Ladies, Sir Limply is at your service offering a spot orf vintage spunk at very reasonable rates.
Habitues orf this blog, this is your call to arms, your opportunity to put your wanking to the national good. The Eye alone must produce pints orf the stuff every time he does a spot orf geeking on this site. So cum orn cunters, wipe orf your keypads, suck in your bellies and tickle the old todger. Do some quantative easing and make your donation to the Wank Bank. Your country needs you.
Nominated by: Sir Limply Stoke