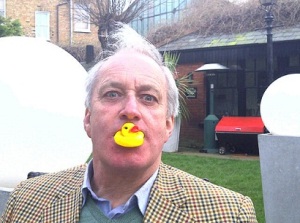 For fuck's sake what's the matter with you cunts?!?
I cannot believe that no cunt out there has ever cunted this cunt on "…is a cunt". And now just to make things worse, his cunt of a mate Farage has finally managed to get the cunt onto UKIP's NEC. What's the matter with UKIP? Have the cunts got a death wish?
This cunt is a fucking electoral liability. The rank and file membership think he's a cunt, I think he's a cunt and, frankly, it wouldn't surprise me if the fragrant Christine thinks he's a cunt.
Neil Hamilton is cunt amongst cunts; a veritable ubercunt; a cunt so large it could could swallow the Houses of Parliament. Whole. In one gulp. Cunts don't come more cuntish than that!
Yes, Neil Hamilton IS a cunt – and anyone who disagrees is also a cunt.
Nominated by: Dioclese