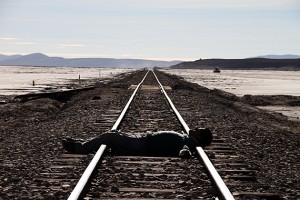 Particularly hate suicide cunts that jump in front of trains and give those health and safety cunts in high viz tabards (what those slip over vest things they wear are called cunts) an excuse to close the line all day and not tell anyone the reason why.
And why do they always chose the busiest time of day to take a dive?
Inconsiderate cunts!
Nominated by: Sir Limply Stoke