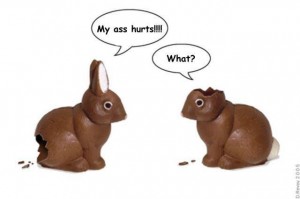 Easter's shit these days. The eggs seem to be made out of dried diarrhoea and filled with pus.
And you can't even enjoy a nice church service as the vicar will be a fat lesbian doing the 'job' to get access to little girls to fist them up the cunt.
And the congregation will be 5 old cows smelling of piss in their cat-skin coats and lampshade hats.
Nominated by: Fuck Easter