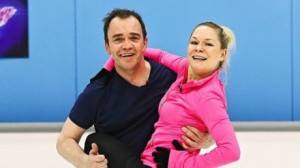 Is Todd Carty the ugliest, most uncoordinated, sexless man you have ever seen?
Can't act, can't sing, can't skate, face like a paving slab with dog turds on it ugly Well done that man. Talk about make the most of nothing.
Mind you, if he smashes his face on the ice, it can do nothing but good. Not for the ice which is already shuddering.
Nominated by: tonyjayg