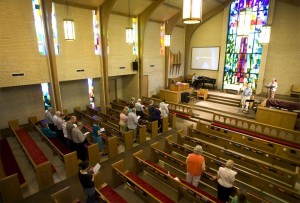 Fucking holier than thou churchgoers – especially Anglicans and Catholics. Christian charity? Not a fucking bone of it in their entire bodies. You don't go to church? You're a cunt. Don't believe in God? You're a cunt.
"Oh Christ! You're not a bloody Jew are you?!?" Jesus saves, but Moses invests!
Fucking hypocrite cunts the lot of 'em.
Lock 'em in and burn the fucking church down. The Romans…now they knew how to treat fucking Christian cunts!
Nominated by : Desmond Tutu
(I find that hard to believe. Ed.)